| | |
| --- | --- |
| | Reception at the Best Western |
Return to MTFCA Business Meeting main page
The first event for arriving MTFCA members was a reception at the Best Western on Thursday evening, March 22nd. Some Tin Lizzies of Albuquerque members had driven their cars and parked in the front of the hotel. Of special note is Clair Carlson of the Grand Teton T's who brought his beautiful brass speedster from Wyoming!
The reception room included welcome speaches from Tin Lizzies President, Dean Van Doren, and MTFCA CEO Jay Klehfoth. Larry Azevedo described the roster of technical seminars and Lorna Azevedo outlined the ladies activities and tours. Tom Miles introduced the MTFCA Board Members and recognized the various MTFCA chapter clubs in attendance including a large contingent from Canada!
The reception also included a buffet and cash bar.
Note: Click on images to enlarge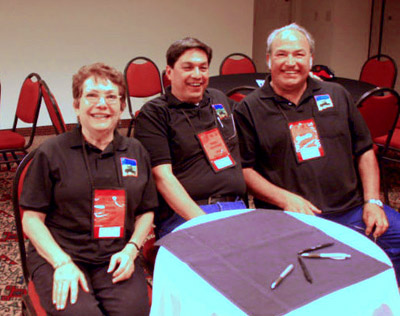 Choose an image to begin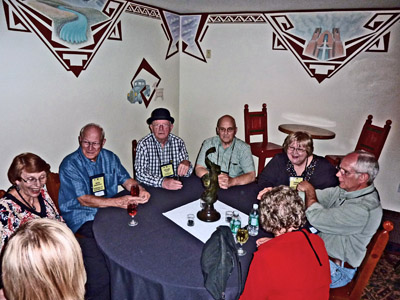 Choose an image to begin